Member Benefits
Become a Member
Members can enjoy a full year of queer cinema while supporting the arts in South Florida. All members regardless of level are eligible to a tax deduction of 75% of their membership cost. Additional Membership Benefits and Pricing details below.
A copy of the official registration and financial information may be obtained from the Division of Consumer Services of Florida by calling toll-free within the state to 1-800-HELP-FLA(435-7352) or by visiting www.FloridaConsumerHelp.com. Registration does not imply endorsement, approval, or recommendation by the State.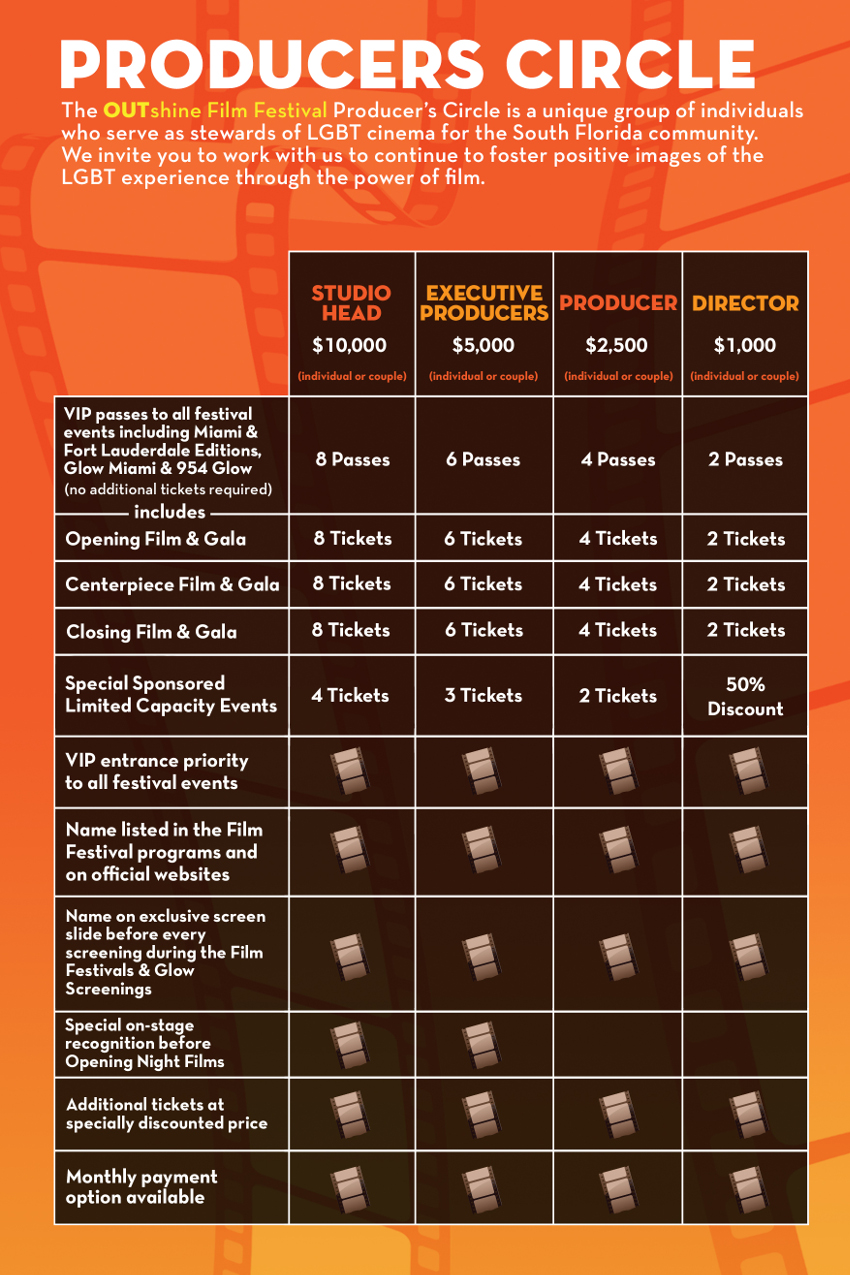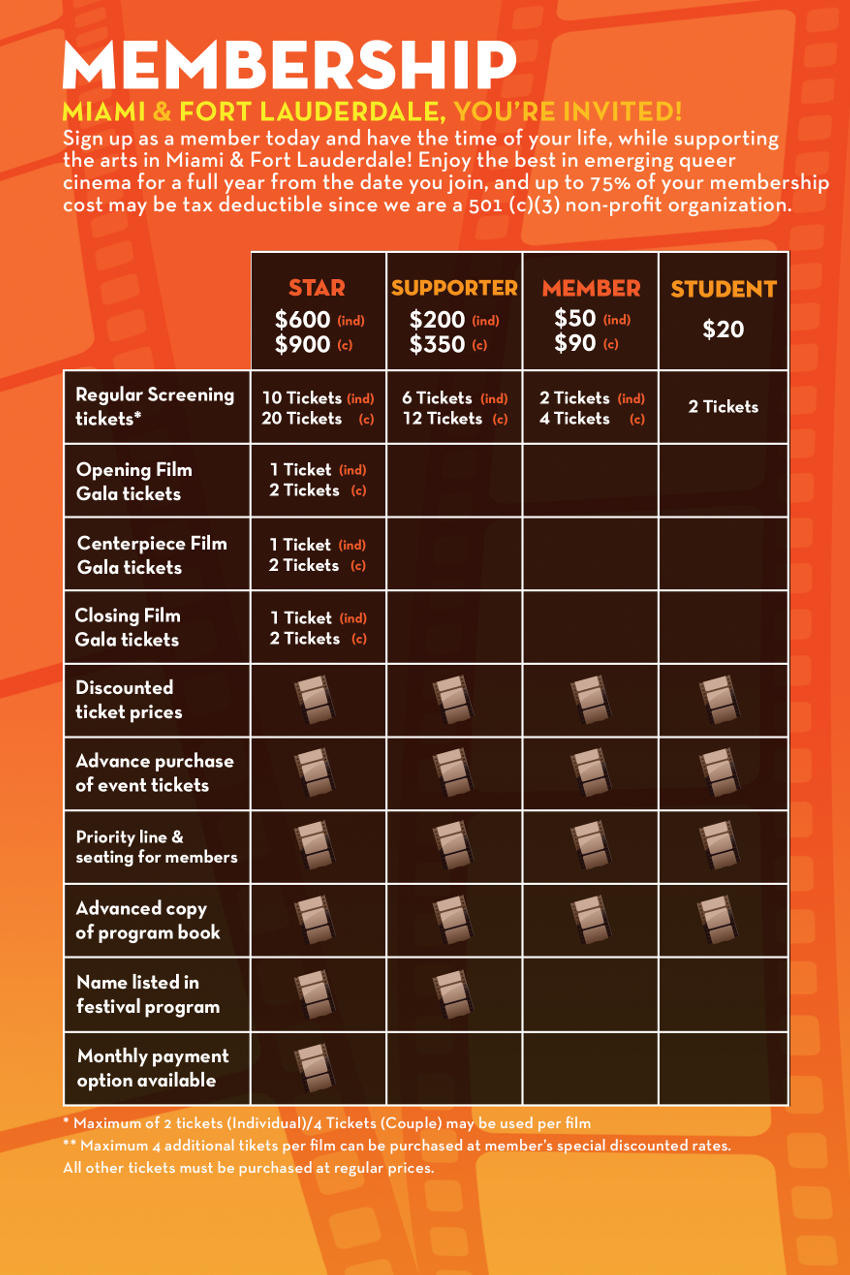 *Maximum of 2 tickets (Sole) / 4 tickets (dual) may be used per a film.
**Maximum 2 additional tickets per film (Sole) / 4 tickets (dual) can be purchased at member' s specially discounted rates. All other tickets must be purchased at regular rate.
All members, regardless of level, receive the following benefits:
2 weeks advance ticket purchase opportunity for all films & events during the annual Film Festival.
Direct mail of Ticket Program including film titles & schedule, before release to the general public.
Invitations to special events throughout the year.
Fort Lauderdale and Miami you're invited!
Sign up as a member and have the time of your life! Expect more of everything you've enjoyed in the past... more glamorous gala parties, premieres of the best international and U.S. independent films, exclusive films for women, and expanded programming in Broward. Your membership will be active for a full year of privileges and benefits as of the date you join.