THE LAVENDAR SCARE
Sunday October 15th 2017, 12:45 pm
The Classic Gateway Theatre
1820 E Sunrise Blvd. Fort Lauderdale 33304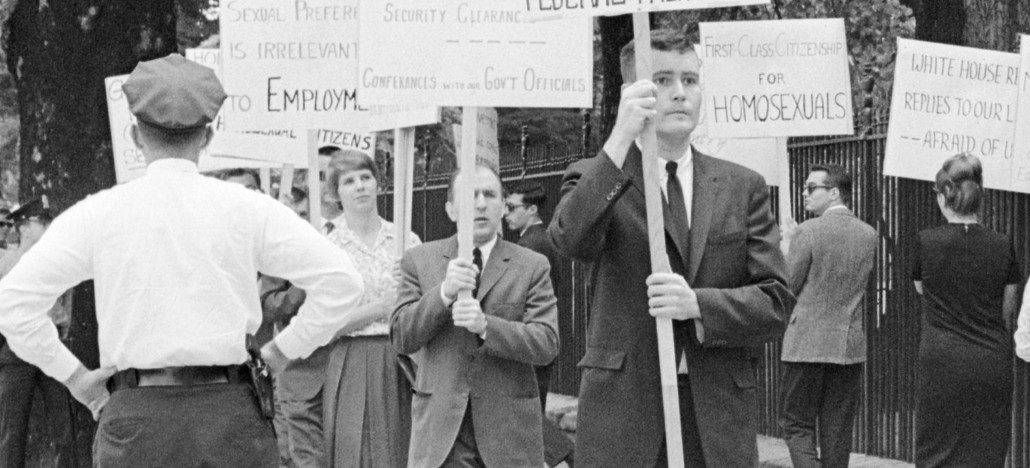 Runtime: 76 minutes
Language: English
Director: Josh Howard
Country: USA, 2017
Genre: Documentary, Historical, LGBTQ
With the United States gripped in the panic of the Cold War, President Dwight D . Eisenhower deems homosexuals to be "security risks" and orders the immediate firing of any government employee discovered to be gay or lesbian . It triggers a vicious witch hunt that ruins tens of thou- sands of lives and thrusts an unlikely hero into the forefront of what would become the modern LGBT rights movement .
The Lavender Scare
shines a light on a chapter of American history that has never received the attention it deserves .
Best Documentary Freedom Award - Film Out (San Diego)
Best Documentary - Qfest LGBT Film & Video Festival (New Jersey)
PRECEDED BY SHORT FILM
Love The Sinner
Directors: Jessica Devaney and Geeta Gandbhir, USA, 2017, 17 mins.
Highlights
Mark Gilbert - Chair
"..a story for all ages to appreciate and is a film everyone should see..."

Honors -
Best Documentary Freedom Award - Film Out (San Diego)
Best Documentary - Qfest LGBT Film & Video Festival (New Jersey)
Community Partner: