Kiss Me, Kill Me
Sunday April 24th 2016, 7:45 pm
Regal Cinemas South Beach
1120 Lincoln Rd
Miami Beach, FL 33139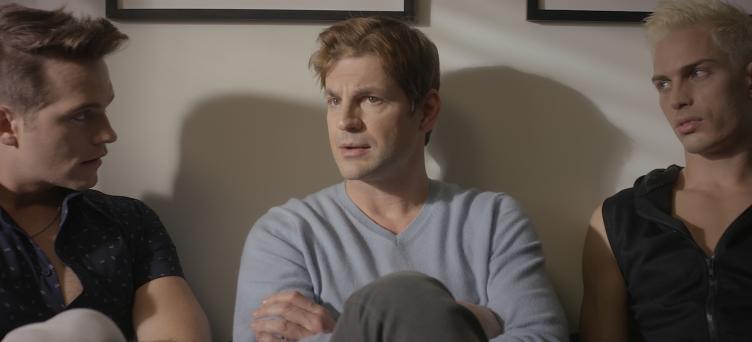 Runtime: 100 minutes
Director: Casper Andreas
Country: USA, 2015
Category: Suspense, Drama, Independent, Gay
Influences of Agatha Christie and Alfred Hitchcock are evident in this sexy gay twist on classic L.A. film noir. After confronting his hunky, unfaithful boyfriend (Gale Harold, Queer as Folk), beautiful Dusty blacks out, only to wake up to find his boyfriend murdered and
he's the prime suspect. Director Casper Andreas (Going Down In La La Land, The Big Gay Musical), screenwriter David Michael Barrett (Such Good People), and a gorgeous and talented cast create an over-the-top and very sexy murder mystery that is an
entertaining guilty pleasure .