2018 Fort Lauderdale Travel Packages
Royal Palms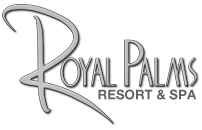 Royal Palms Resort & Spa – An Over 21, All Welcoming Resort
Sleak | Stylish | Sexy
717 Breakers Ave
Fort Lauderdale, FL 33304
954-565-5790
Special Festival Rates
Call in to 954-565-5790 and reference the OUTshine Film Festival to get the special rate
Studio King - $99
Studio Double Queen - $119
One Bedroom King Suite - $135
Royal Palms Resort & Spa
Tropical sensuality meets chic urban design at The Royal Palms Resort and Spa in Fort Lauderdale. Nestled in the seaside neighborhood of North Beach Village, the sleek, stylish and sexy 66 room resort creates an intimate oasis just one short block from Ft. Lauderdale Beach. Stellar round-the-clock service and luxurious amenities such as a Bar, Grill, Spa and Fitness Center, all enhance the boutique-style enticement.
The Royal Palms celebrates diversity by maintaining an all welcoming, atmosphere where creative minds and bodies can rejuvenate. We offer travelers who are twenty-one and older the opportunity to enjoy kids-free environments that encourage a higher level of relaxation. Following the mission of North Beach Village, you will be sure to gather feelings of love and happiness, while creating lasting memories of your time in this seaside destination. Play hard, rest well and indulge in all the Royal Palms and North Beach Village has to offer.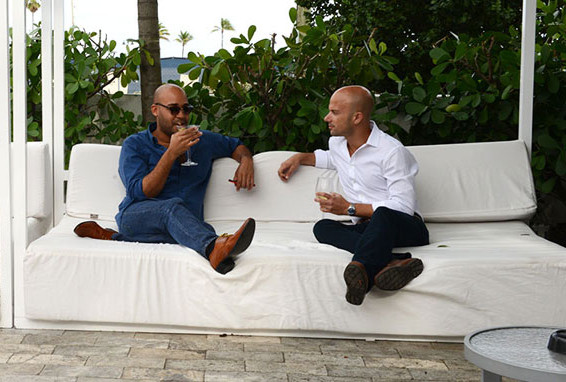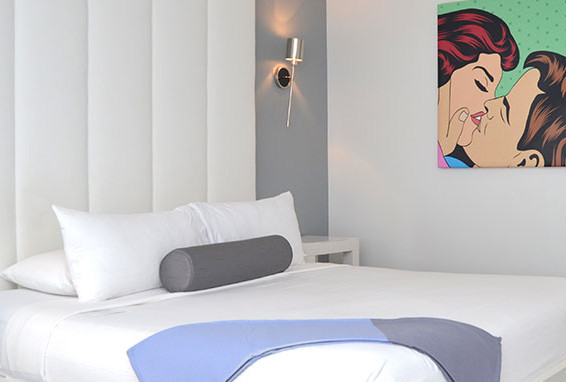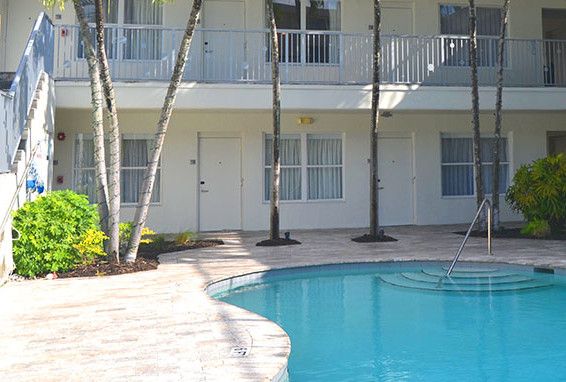 The Grand Resort and Spa
Exceeding Expectations. Gay Owned and Operated Since 1999
539 North Birch Road
Fort Lauderdale, FL 33304
954-630-3000
Book It!
Promo Sale
Guests who book stays at The Grand Resort and Spa from Thursday, October 18th through Sunday, October 28th can save 15% OFF their room rate by entering the Promo Code: OUTSHINE. Visit our website at www.grandresort.net for reservations and other information. Certain restrictions apply. New reservations only. Courtyard Guestrooms are excluded from this sale. No changes can be made at check-in or check-out. This promotion cannot be combined with any other discounts or packages. A three-night minimum stay is required on weekends.
The Grand Resort & Spa
The Grand Resort and Spa is Fort Lauderdale's largest and finest gay owned and operated men's spa-resort that first opened in 1999. With 33 well-appointed rooms and suites, we are located just steps from the beach and convenient to all of Fort Lauderdale's attractions and nightlife. As Fort Lauderdale's first gay resort with its own full-service day spa and hair studio, we can offer our guests an experience that is unique and wonderfully indulgent. From a relaxing Swedish massage to a haircut before your night on the town, we can accommodate all your needs right here. Our rates include complimentary WiFi, free parking, no resort fees charged and continental & hot catered breakfast catered daily. Call us at 800-818-1211 for questions and information.