2018 Ft. Lauderdale Jury
Features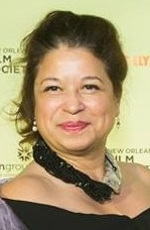 Carol Bidault de l'Isle – Producer, MediaFusion
Carol Bidault de l'Isle is an award-winning producer, specialized in international motion picture/television financing, distribution, media asset acquisitions and management. She bringswith her over 30 years of industry experience in the United States, Europe and Latin America. In 2010, Ms. Bidault moved to New Orleans, Louisiana to open the new headquarters of MediaFusion Entertainment, LLC. She recently produced Cut Off (Brad Dourif, William Baldwin, Jean-MarcBarr); in pre-production & development features on three continents (US, Europe and MiddleEast).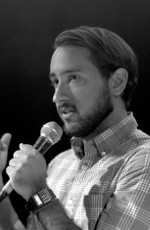 Robert Colom - Producer, Filmes Conéme
Robert Colom is a Caribbean filmmaker who has been recognized as one of the leading emerging producers working in the American South. In 2016, Colom started the film production and design company Conéme, through which he has developed and produced films and design with purpose, illuminating stories of Florida and the Latin American diaspora. His work has been acquired by HBO and PBS and shown worldwide. Colom is also a member of the media collective Third Horizon, which produces platforms for artists from the Caribbean and the Caribbean diaspora.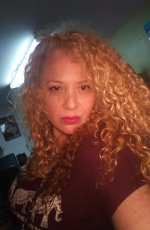 Michelle Filippi Ft. Lauderdale Independent Film Festival(FLIFF) Executive Director
Born in Caracas, Venezuela. From a diplomatic family as a child traveled and lived in Ecuador, Canada, Rome to later graduate high school at Cliffside Park New Jersey as her mother worked at the UN in New York. College Tourism Graduate in Margarita Island, Venezuela. Worked at Royal Solaris Hotel Cancun to later Own & Operate Roma De Noche Restaurant in Cancun, Mexico 2000-2003. Speaks fluently three languages: Spanish, English & Italian. Started as a volunteer for FLIFF 2008 and later hired as Special Ops Coordinator, promoted to Hospitality Director then to Operations Director and now Executive Director for both Savor Cinema, Cinema Paradiso Hollywood & FLIFF overseeing every detail from staff, supplies, rentals, website, special events, outreach, tech/trailers/playlist, membership & more. Creator of Cinema a la Mode: Cooking Class & a Movie! She is also the President/Owner of Platinum Global Concepts, Inc. her own Event Planning company. Michelle does it all and always with a huge smile. Hostess with the mostess...aka FLIFF Swiss Army Knife!
Documentaries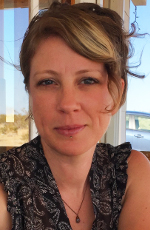 Erin Palmquist, Director I Producer I Cinematographer
Erin Palmquist is an award-winning documentary filmmaker who has worked for independent filmmakers as well as Lucasfilm, National Geographic Explorer, and PBS. Her first feature-length documentary From Baghdad to The Bay won the Jury Award for Best Documentary at Cinequest and Best Film, Programmer's Award for Excellence at OUTshine - Miami. She is currently the director of photography for 5 Blocks, a feature length documentary chronicling the revitalization efforts in the Central Market Street neighborhood in San Francisco. She is also a producer and the director of photography for the documentary shorts series Oakland Originals. Erin works with Oakland's historic and popular Grand Lake Theater to program the shorts before feature films. During the summer of 2014, over 24,000 moviegoers saw the shorts at the theater. Her first short documentary BDSM: It's Not What You Think! premiered at the Frameline32 Film Festival in 2008 before going on to receive Honorable Mention at Cinekink, New York and screen at festivals around the world.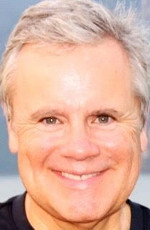 Jim Stephens – Executive Producer of Indie Films and President of Wolfe Video
In addition to executive producing dynamic indie films (Love Is Strange, 10K Saints, AWOL, Miles, The Ring Thing, Wild Nights With Emily, Hurricane Biana: From Russia With Hate), Jim is the President of Wolfe Video and Wolfe Releasing, the premier distributor of LGBT films.  Jim is a member of the Producers Guild of America.  He is the past president of the board of directors of Frameline, the oldest, largest, and most respected LGBT film festival in the world.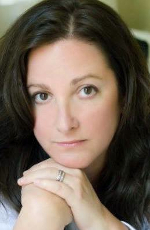 Lisa Thrasher, J.D. - Independent Film Producer, Entertainment Law Specialist, and a Film Business & Producing Professor at George Mason University
For over a decade, Lisa co-headed POWER UP Films, a Film Production Company for Women and the Queer community, and served as the President of Film Production & Distribution Producing and overseeing all Film and content development, production and distribution, including:  GIRLTRASH: All Night Long, ITTY BITTY TITTY COMMITTEE, (Berlinale "Teddy Award" Nominee & South by Southwest "Best Narrative Feature Jury Award); Get to Know Us First PSA (NBC, ABC, CBS); Little Black Boot (Sundance); Billy's Dad is a Fudge-Packer (Sundance); DEBS (Sundance, Berlinale); and Stuck (Sundance.)